UBPN Academic Scholarship
UBPN Annual Academic Scholarships
Program Information:
Through generous anonymous donations, the United Brachial Plexus Network (UBPN) grants 4 academic scholarships annually to individuals with Brachial Plexus Injuries attending college, trade school, and/or career retraining. Two (2) UBPN Nancy Birk Memorial Scholarships ($500 each) and two (2) UBPN Academic Scholarships ($250 each) will be awarded annually to the top four applicants:
(2) Brachial Plexus Birth Injuries (BPBI, aka OBPI, Erb's Palsy)

(2) Traumatic Brachial Plexus Injuries (TBPI / non-birth related)
In the event there are less than two applicants from either injury category, the remaining scholarship(s) will be given to the next best applicants from the existing pool. Individuals can reapply each year they attend any of the above education programs. Winners from one year are not eligible to win first place the following year but can still be considered for the second place scholarship.
Scholarship applications for the 2024-2025 school year open:
February 1, 2024 - May 31, 2024
Applications will be reviewed by the Scholarship Committee and winners will be notified on or before August 15th.
This is an individual scholarship that may be reapplied for every year. 
Questions please email This email address is being protected from spambots. You need JavaScript enabled to view it.
Starting this year, the scholarship awarded to individuals with brachial plexus birth injuries will be called:
The UBPN Nancy Birk Memorial Scholarship.
Please keep reading to learn more about the namesake of this portion of our scholarship program.
Nancy Birk
August 1953 - October 2021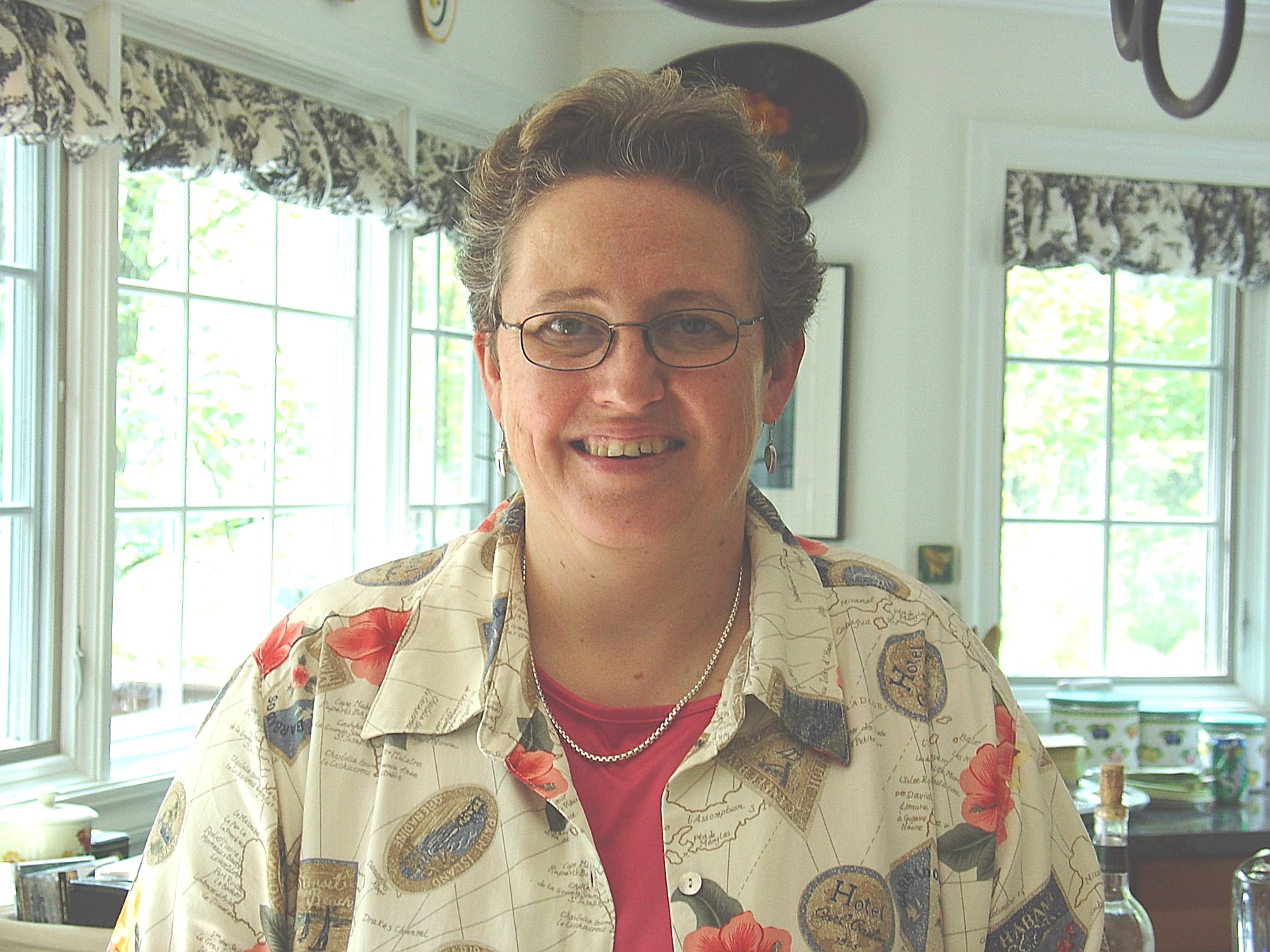 Nancy, born in Lowell, MA in 1953, was diagnosed with a paralyzed left arm, with all five ruptured plexus nerves and Horner's syndrome as a result of a difficult birth.  Growing up, she knew she had Erb's palsy and even visited Boston Children's hospital as an infant for follow-up treatment.  She moved to Ohio when she was five where she had two surgeries at ages 9 and 11 similar to today's tendon and muscle transfers at Cincinnati Children's Hospital.  Nancy served UBPN in various functions from 1999 until 2009, including three years as Secretary and 6 years as President/Past President.  Nancy was one of the Founders of UBPN; she was there from the drafting of Articles of Incorporation and contributed to developing a mission statement and forming the vision of what UBPN would represent. 
Outside of UBPN, Nancy worked at Kent State where she was a faculty professor of Library and Media Services, serving as the University's archivist and curator of special collections.  She also taught in the graduate school of library and information science.  Upon retirement from UBPN and Kent State, Nancy would also often travel to Greece where she had the position of the director of a library at the American College of Thessaloniki. Nancy met her husband Tim while at university as students, and together they raised their son Josh who now has his own children.
Nancy passed away in 2021 after a difficult battle with pancreatic cancer. She served UBPN on paper for 10 years, but she has been more to the BPI community for most of her life, traveling to speak at events and helping the Board of Directors for years past her retirement.  It is our honor going forward to name the UBPN scholarship for individuals with birth injuries in her name.  Starting with the 2022-2023 application, the scholarship will forever be known as the Nancy Birk UBPN Academic Scholarship.